LL Industrie designs, makes and sells mechanical equipments for the aeration of greenhouses and farming houses. Our customers are manufacturers of farm buildings, greenhouses, installers, fitters, integrators or farmers.
Using skills in manufacturing of mechanical transmissions (manufacturing - realization of gearings - rectification - assembly) and electrotechnics, LL Industrie developed know-how and solutions in ventilation of large surface buildings.
The reliability of our products is the first of our concerns. We test them permanently on dedicated installations and operate high level quality control procedures throughout manufacturing process, assembly and logistics..
Human-sized, flexible and reactive structure, LL Industrie is attuned to his customers and to their needs.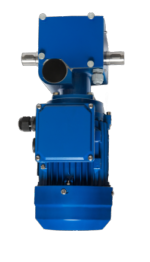 NEWS
---
NOVEMBER 2018
Launch of the new version of
the motor gearbox M2
Eco-design - 11 kg The
standard
of his market
Read more
---